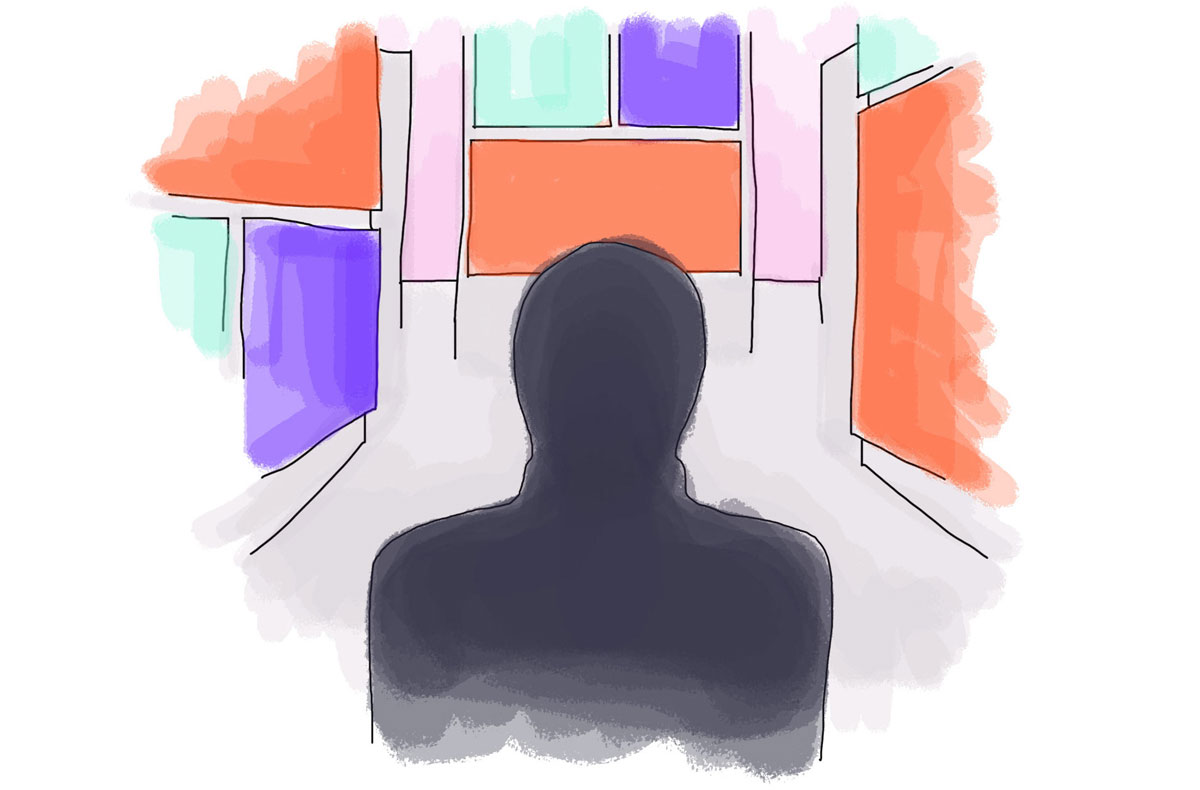 PPC Management & Optimization
6.1 How does ongoing optimization make a difference?
We have our campaign ready to go. Congrats! But it's not over yet. The most important part of the job starts now.
When we create a campaign, we create the foundation. This foundation is based on our research, on our ideas of how people search, and hopefully on some existing data (which isn't always available with new websites). We don't know exactly what will work and give us sales. So where do we start?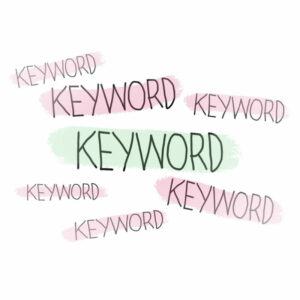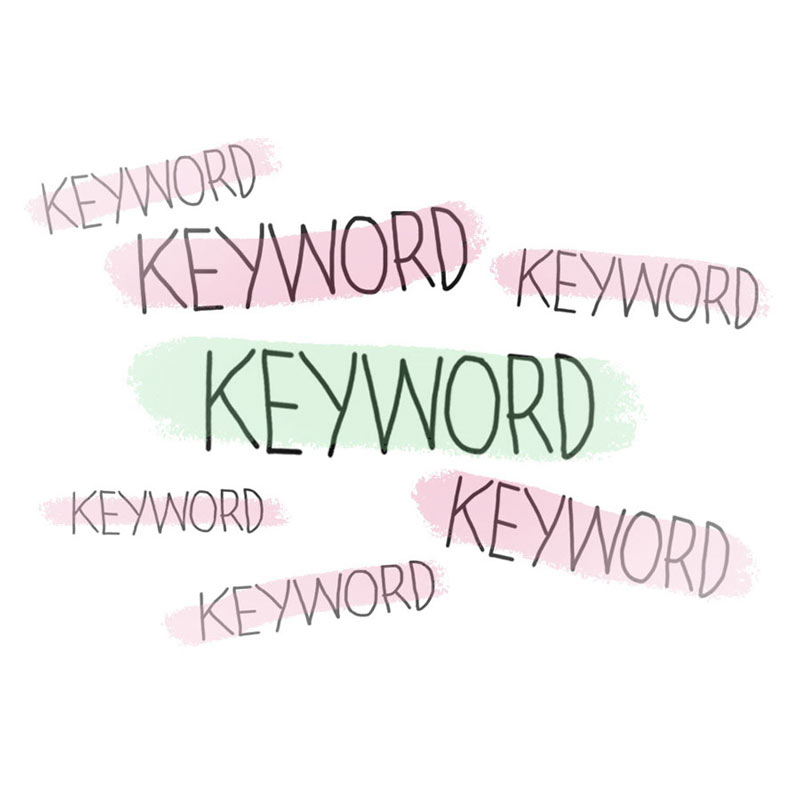 We get this question a lot. And it's not an easy answer. There is no way that anyone has a perfect campaign the first day after setup, or even the first week! Once you have a running campaign, patience is a virtue. It might be a few days or a few months after the campaign starts (based on volume & budget) to gather enough data to get a cursory idea of how the campaign is performing.
How to keep your campaign optimized:
Find the average cost-per-click for keywords. But since you don't know what bidding strategy your competitors use, you'll need to adjust bidding based upon how much competition there is, and the average position you want to maintain.
Targeted keywords have been set up, but as we've learned, keywords are not search terms. You must constantly monitor the search term report. See which terms you appear for, which aren't correct (add these as negative keywords), and determine which you want to target more specifically. Once you find these, add them as a keyword. You can now adjust bids for it and track separately from others.
At the beginning, you set up 2-3 ads to test wording variations. Once you gather data, see which have better CTR (click-through-rate) and better conversion rates. Pause the ones that perform poorly, and create new variations to get even better performance. Find specific phrases searchers use. Use these in the ad text.
Looking at the keyword view, track your Quality Score. A score of 7-10 means users find your ads relevant to the keywords, and they find your landing page useful. If you have a low Quality Score, see what's missing.

If ad relevance is bringing your average down, try updating your ad wording. Make sure it's highly relevant to the keywords you're targeting. If you're targeting users searching for Kombucha, you don't want to ads to say Best Organic Juices sending traffic to a general page. You want these users to see an ad saying Best Organic Kombucha which sends them to Kombucha drink page.
We'll talk more about how to use Google Analytics in the next chapter. But a valuable Analytics feature for optimization is tracking user engagement.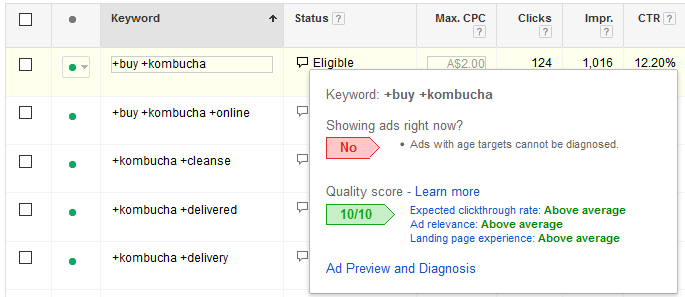 Compare bounce rate, time on page, and pages per session with the other channels that bring traffic to your site (like organic search, social, or direct traffic). Compare between all campaigns & ad groups. Do users searching for Juice Cleanse have a higher engagement compared to those that searched for Pressed Juices?
Check your performance per device. Do users that came from a mobile device have a better conversion rate, CTR or engagement? Or does desktop perform better?.While targeting mobile, make sure your website is easy to use from a mobile device. Is it easy to read and easy to purchase? If desktop has a higher conversion rate, maybe you need to add a bid adjustment for it, or perhaps you want to lower mobile bids by 15%? While optimizing the campaign, asking yourself questions is the best you can do!
If the website is just not that great, you might want to work on improving the look, usability or wording. Even the best campaign can't help a crappy website.
If that's the case, see if there is something different in your offer, ads or anything else which might need to be changed. See what the competitors offer for these products. Do they have a better offer for Pressed Juices compared to you? Or is it something else?
6.2 Multi-channel attribution
A sale doesn't usually happen through a single click. No one sees your ad once and decides right away they want to buy from you. The internet makes it easy for us to research, read reviews and see multiple options before anyone decides that they want to purchase from you.
Before you decide if a campaign is performing well or if a specific channel is bringing you good results, you have to look at the user's journey.
Let's say you have a very high conversion rate for your brand campaign. Are these only users that know you from somewhere else, and they just Googled your name right away? Or did they research you for a week or two before they finally decide they trust your brand?
Maybe they searched for "where to buy kombucha". They checked your website along with some competitors. Then they decided to narrow down their search for "organic kombucha". They find you organically, then later they Google your brand name directly, click on the ad and purchase! And yes, that's the actual path someone used to make 2 purchases.
Should all the credit go to the brand search, because it was the term they searched before purchasing? No, because if they wouldn't see your ad for "where to buy kombucha"in the first place, they might never have found your website and wouldn't consider buying from you.
You can see this data in both Google Ads and Analytics. We'll talk more about this in the next chapter. But for Google Ads, you can find the report here:

And here in Analytics: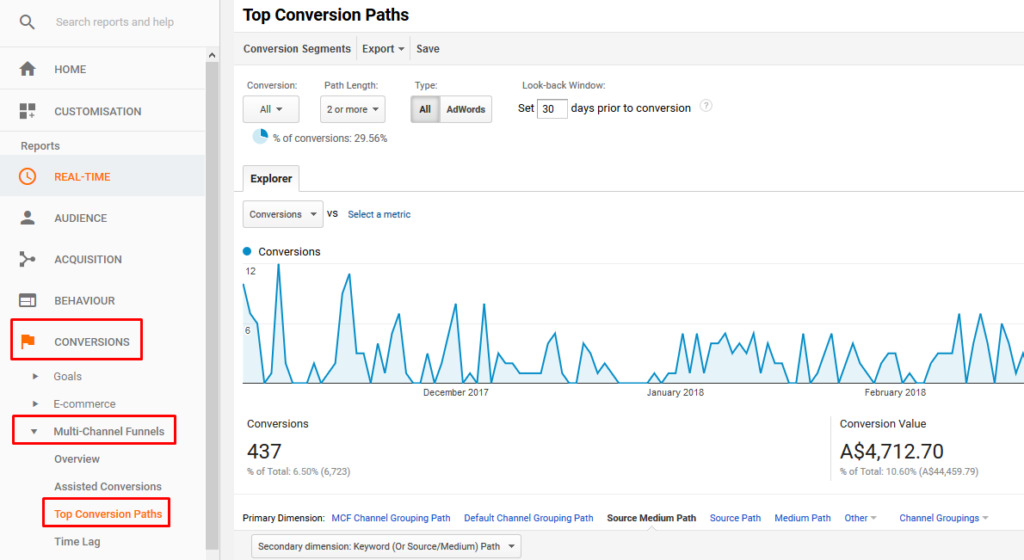 Online advertising has an amazing benefit compared to traditional media. It allows you to see everything. We should take advantage of this feature, and gather as much as data as we're allowed to before making advertising decisions. We'll learn more about analyzing data in the next chapter.