When a Shopify store is working with an agency in order to run ads (like Google Shopping) then agency access is critical in order to manage things like product feeds, Analytics, or Google Merchant Center.
For an agency to be able to request access to a client's Shopify account, the agency first needs a Shopify Partners account. This can be created at: https://www.shopify.com/partners.
Steps to request access:
Log in to your account,
Click Stores from your Partners Dashboard
Click Add store

4. In the Store type section, select Managed store.

5. Enter the URL of the Shopify store that you want to access.

6. If the Shopify store requires a collaborator request code, then enter the code the client has set up for it.
7. In the Permissions section, select the sections of the store that you want to access, or check Full access. The account owner can change these permissions after your account is created. You can learn more about permissions in this article.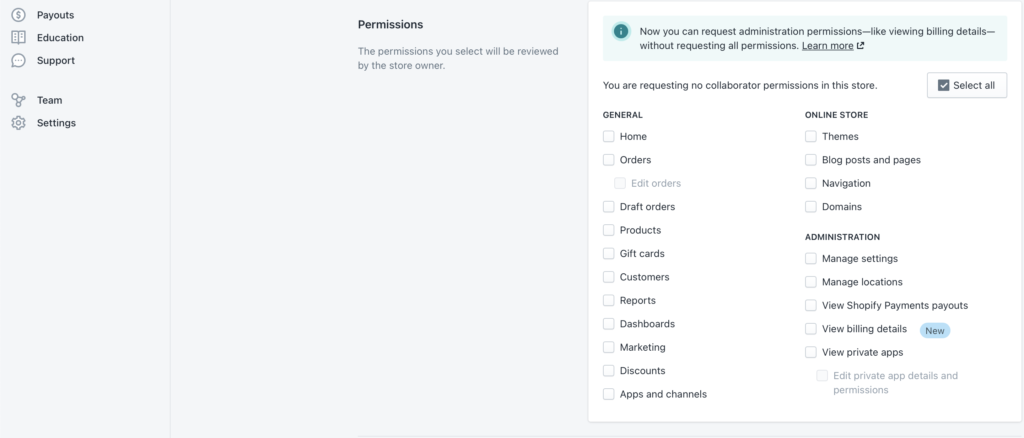 8. If you want to include a message to the store owner in your request, then enter a message in the Add a message section.

9. Click Save.
Once the client has accepted the request, you'll be able to see the Store in your Partners Dashboard. From there, you'll be able to wither log in to the store or remove your access from it.

You can find more details about how to request access to a client's store and removing your access to a store in the Shopify Help Center.