If you are engaging an agency like Discosloth to run Google Shopping ads, you will need to grant access to your Google Merchant Center account, in order for us to configure your product feed.
Sign into Google Merchant Center, and click the Tools & Settings icon, then click Account Access.

2. Click the blue + Add user button, and add the email address (for Discosloth, this is info@discosloth.com). Now, click Add User.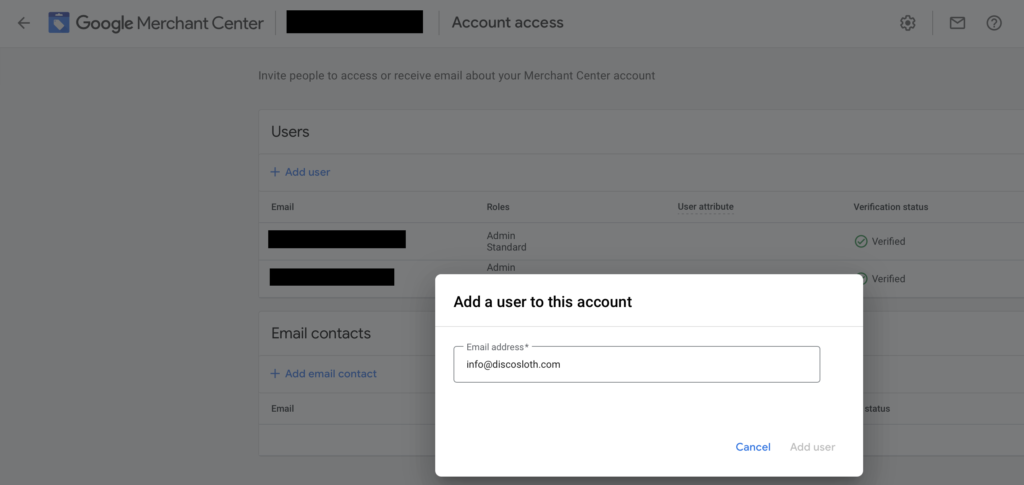 3. Next, select the access level (for agencies, we will need Admin level in order to link products and make changes to Merchant Center).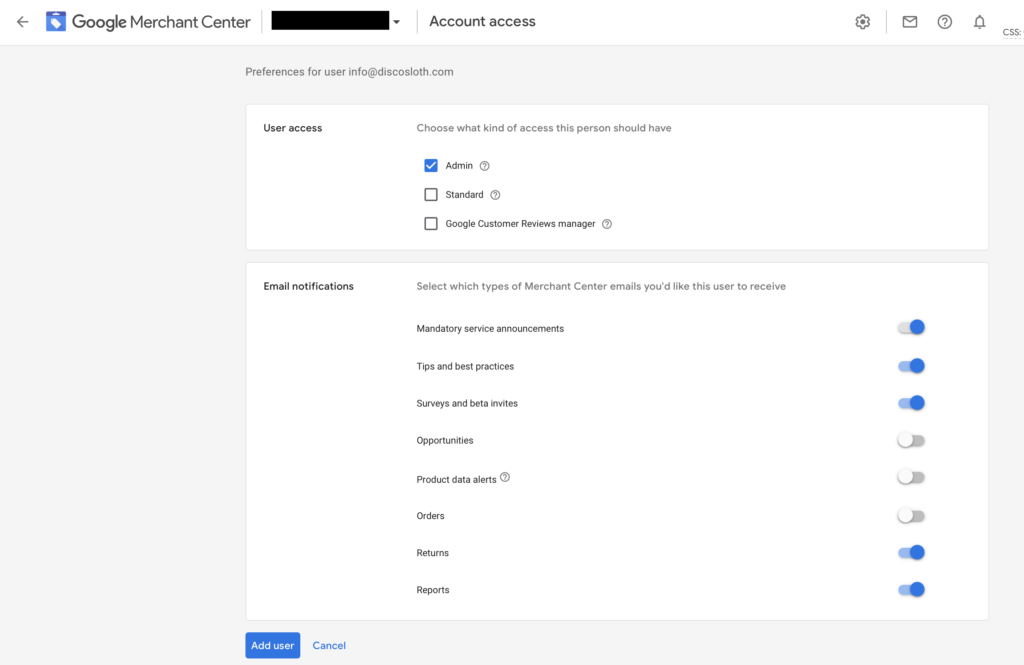 4. Click Add user.
Now, we should have the needed access to your Google Merchant Center account in order to set up the Shopping Feed!
If you are running a Google Shopping campaign, you will also need to grant access to Google Ads, and grant access to Google Analytics as well.
There is additional in-depth information on Google Shopping account questions in our Beginner's Guide To PPC.